Trick or Treat Hide-and-Seek



Start Date

Thursday, October 29th, 2009

End Date

Thursday, November 1st, 2009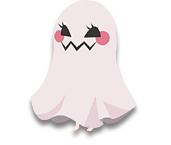 The Trick or Treat event was the fourth event released on October 29th, 2009 and ended on November 1st, 2009.
For the event, you needed to find the three ghost siblings on TinierMe who were hiding in Selfy Town—the eldest sibling was a female White Ghost who was hiding at the Rickety Rope Bridge, the middle sibling was a male Blue Ghost who was hiding at Fountain Square 2, and the youngest was a female Pink Ghost who was hiding at the Ring Gate. Each one would reward you with 50 coins. You could find each ghost once a day during the event.
External links
Ad blocker interference detected!
Wikia is a free-to-use site that makes money from advertising. We have a modified experience for viewers using ad blockers

Wikia is not accessible if you've made further modifications. Remove the custom ad blocker rule(s) and the page will load as expected.